Arnold F. Jentleson, CFP
> Reservation form under "Workshop" tab above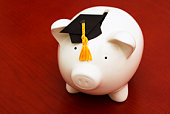 THE COST OF EDUCATION HAS INCREASED 498.31%

SINCE 1986!!!!

70% OF AMERICA BELIEVES THAT IN THE NEAR FUTURE THEY WILL NOT BE ABLE TO AFFORD A COLLEGE EDUCATION.
With statistics like these it is understandable why the American Council on Education found that financing a child's education is one of the top five concerns facing American parents today.
Fortunately, you do have options! And we know how to help! Our professional staff, certified college planning specialists and educational consultants, are just a phone call away. College is a BIG business; do NOT pay sticker price. Our services take the guess work out of funding college and give you all the tools you need. Read about all of our services and find out how we can help you and your student.